CANCELLED DUE TO COVID-19
We regret to announce that JAM2020 has been cancelled due to the COVID-19 pandemic. We thank everyone involved for their efforts in organizing and supporting the meeting to this point. We hope everyone stays safe and healthy during this time and we will see you at future ESAB and ESC meetings.
6 May 2020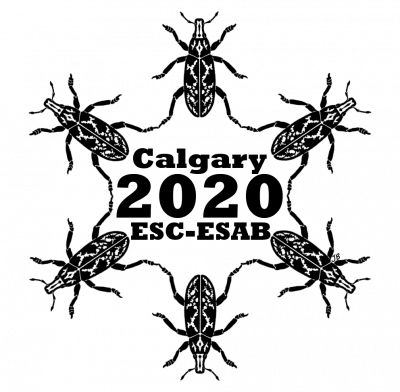 On behalf of the Entomological Societies of Canada and Alberta, we are pleased to invite you to the ESC-ESAB 2020 Joint Annual Meeting: 2020 Visioning, October 18-21, 2020 in Calgary.
Join us for a fresh look at our insect science and where it's moving. Whether changing focus between past and future, regional and global, zooming in on the minutiae or taking a wide angle view, let's get together to generate some new clarity, perspectives and ideas in our entomological pursuits!
After several years of joint meetings with other societies, JAM 2020 marks a return to regular ESC programming. It is also Calgary's first time ever hosting a JAM! Stay tuned for more information as it arises.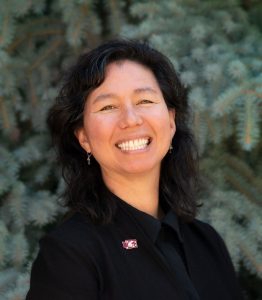 Dr. Laura Lavine, PhD
Professor and Chair of the Washington State University Department of Entomology
Dr. Lavine received her Ph.D. in Entomology at the University of Kentucky and was a USDA NIFA Postdoctoral Fellow at the University of Wisconsin-Madison with National Academy of Science member Michael R. Strand before coming to WSU in 2001. Her research program on the evolution of adaptation has focused on understanding the mechanisms underlying an arthropod's ability to rapidly adjust to its environment.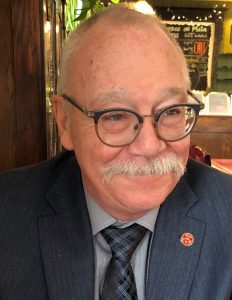 Doug Colwell, PhD, FRES, Assoc. EVPC
Past-President, World Association for the Advancement of Veterinary Parasitology
Born and raised in Alberta, my formal education has taken me from the University of Lethbridge (B.Sc.) to the University of Alberta (M.Sc.) and finally to the University of Guelph (Ph.D.). I have worked at the Lethbridge Research and Development Centre for about 40 years and my research programs focused on a variety of cattle parasites, primarily lice, cattle grubs and flies. While cattle have been the focus, I have managed to stray into parasites of horses (tapeworms), sheep (nosebots) and even into parasites of howler monkey (cuterebrids). Now retired I am able to indulge in a passion for cooking and for providing interesting, tasty treats to friends and family while keeping a hand in research endevours. Sheila and I own a small ranch on the eastern slopes of the Livingstone Mountain Range where we enjoy life at a different pace in our off-the-grid, straw bale house.
The scientific co-chairs are pleased to announce the following 2020 JAM Symposia topics:
Innovative and collaborative approaches to conserving Canada's at-risk butterflies – Jessica Linton (Natural Resource Solutions Inc., Waterloo, ON).
Migratory pests in Canada: seeing the big picture, with a vision of monitoring and control in a massive country – Tyler Wist (Saskatoon Research and Development Centre, Agriculture and Agri-Food Canada, Saskatoon, SK) & Julien Saguez (Centre de recherche sur les grains (CÉROM) inc., Saint-Mathieu-de-Beloeil, QC).
Rocky mountain high: visions of alpine/subalpine biodiversity from the peaks – Greg Pohl & Dave Langor (Northern Forestry Centre, Natural Resources Canada, Edmonton, AB).
Shared vision: supporting community engagement with entomology – Catherine Scott (Department of Biology, Acadia University, Wolfville, NS) & Morgan Jackson (Macdonald Campus, McGill University, Sainte-Anne-de-Bellevue, PQ)
A new vision for biological control in Canadian forest ecosystems – Chris MacQuarrie (Great Lakes Forestry Centre, Natural Resources Canada, Sault Ste. Marie, ON).
Innovations in semiochemical-based pest management – Maya Evenden (Department of Biological Sciences) & Boyd Mori (Department of Agricultural, Food and Nutritional Science) (University of Alberta, Edmonton, AB).