2020 Joint Annual Meeting of the Entomological Society of Canada and Entomological Society of Alberta
October 18-21, 2020
Location: Carriage House Inn, Calgary, Alberta
On behalf of the Entomological Societies of Canada and Alberta, we are pleased to invite you to the ESC-ESAB 2020 Joint Annual Meeting: 2020 Visioning, October 18-21, 2020 in Calgary.
Join us for a fresh look at our insect science and where it's moving. Whether changing focus between past and future, regional and global, zooming in on the minutiae or taking a wide angle view, let's get together to generate some new clarity, perspectives and ideas in our entomological pursuits!
After several years of joint meetings with other societies, JAM 2020 marks a return to regular ESC programming. It is also Calgary's first time ever hosting a JAM! Stay tuned for more information as it arises.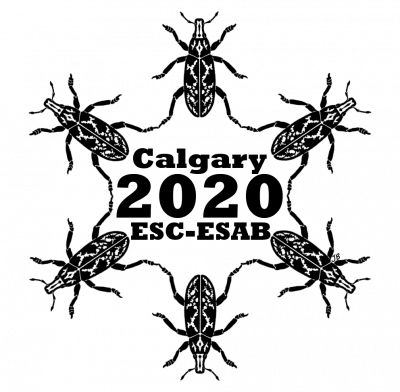 Au nom des Sociétés d'entomologie du Canada et de l'Alberta, nous sommes ravis de vous inviter à la Réunion annuelle conjointe SEC-SEAB 2020 : Visualisation 2020, du 18 au 21 octobre 2020 à Calgary.
Joignez-vous à nous pour un regard neuf sur la science des insectes et la direction qu'elle prend. Que ce soit pour changer la mise au point entre le passé et le futur, le régional et le global, pour un zoom sur les minuties ou pour prendre un angle de vue plus large, réunissons-nous pour générer de la clarté, des nouvelles perspectives et des idées de nos poursuites entomologiques!
Après plusieurs années de réunions conjointes avec d'autres sociétés, la réunion 2020 marquera un retour vers la programmation régulière de la SEC. Il s'agit également de la première fois que la réunion annuelle se tiendra à Calgary! Restez branchés pour plus d'information.
Call for Symposia Open Now!
We are looking for suggestions for engaging symposia that highlight entomological topics within the overarching meeting theme of "2020 Visioning". Further information can be found here.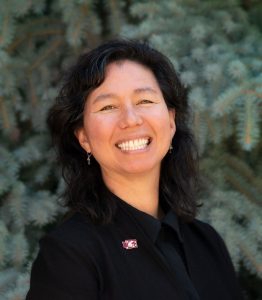 Keynote Speaker
Dr. Laura Lavine is Professor and Chair of the Washington State University Department of Entomology.  Dr. Lavine received her Ph.D. in Entomology at the University of Kentucky and was a USDA NIFA Postdoctoral Fellow at the University of Wisconsin-Madison with National Academy of Science member Michael R. Strand before coming to WSU in 2001. Her research program on the evolution of adaptation has focused on understanding the mechanisms underlying an arthropod's ability to rapidly adjust to its environment.